Purchase tickets for Southern Highlands Men's Conference 2019
The annual Southern Highlands Men's Conference will be held on Saturday 3rd August, 2019 at Mittagong Anglican Church.
SHMC 2019 is a gathering for men across the Southern Highlands to hear from the bible and better equip us for life and relationships.
This year Peter Jensen will speak to us about Godly Wisdom…teach the older….urge the younger.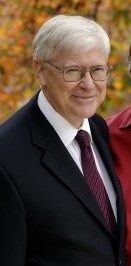 The Right Rev Dr Peter Jensen is former principal of Moore College, former Archbishop of Sydney, and former General Secretary of the GAFCON movement. He is currently co-editor of the Reformed Theological Review. His published works include At the Heart of the Universe (1991) and The Revelation of God (2002).He has lectured and addressed conferences in England, Ireland, Eastern Europe, South Africa, New Zealand, Chile, Singapore, United States and Canada. Peter Jensen is married to Christine. They have five adult children and 20 grandchildren.
Join us for a great time of fellowship, biblical teaching, and hearty food.
– SHMC Team –
Contact Dean Reilly at mvanglican@bigpond.com for more information.
Check out the Men's Conference Website for more information.
Click here to visit the Men's Conference website
---
Click the links below to listen to the 2018 Men's Conference talks.